Intro
We have a fondness for WordPress, not only because 40% of all websites or built with it, but also because it integrates smoothly with various other platforms, such as Picflow. Picflow is a top-tier tool for creating and designing image galleries and collaborating on images. With Picflow's Gallery Designer, you can create any design you can imagine, choosing from different grid options, image sizes, and spacings. The best part? The gallery embed is responsive and adapts to any container.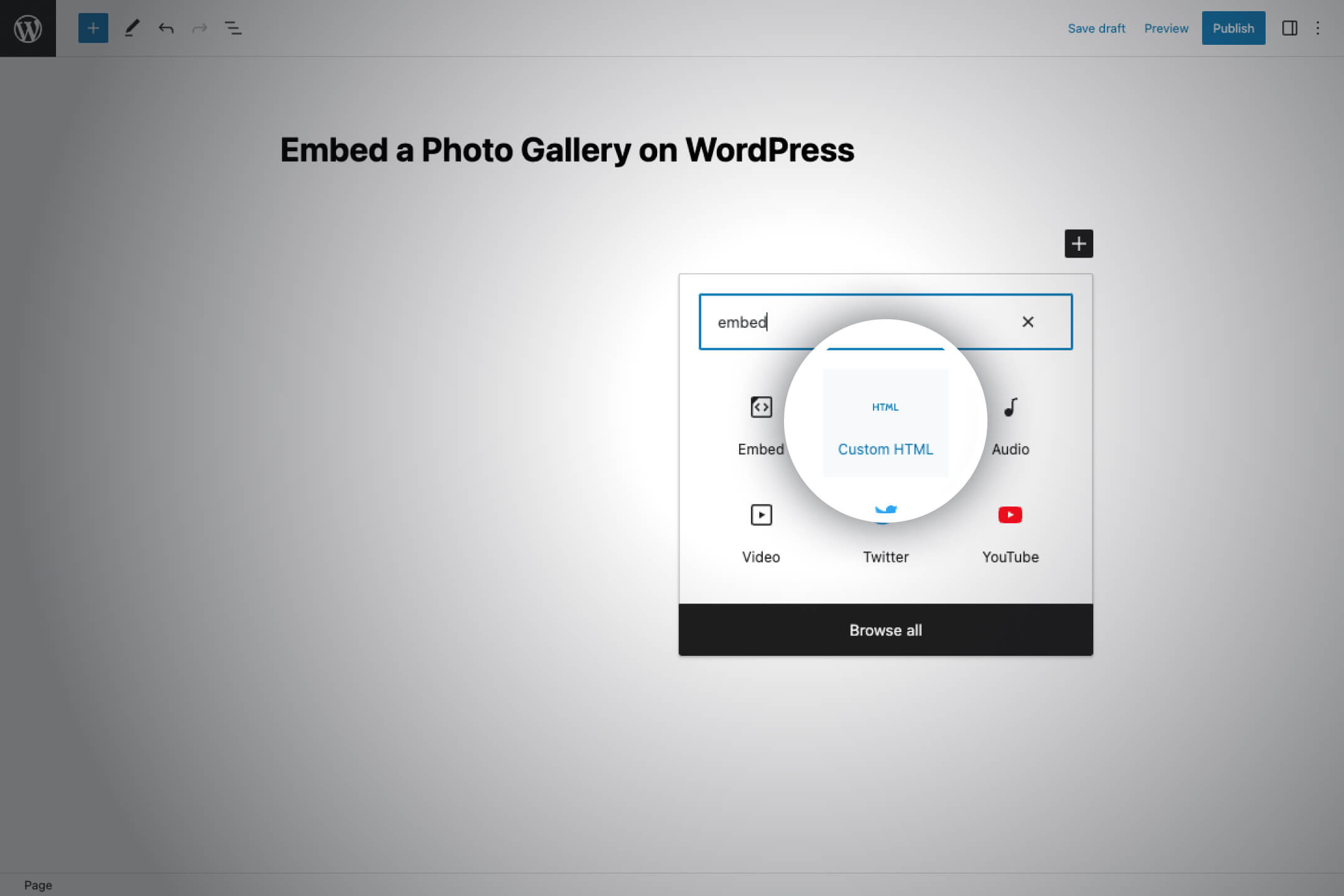 1. Add the Embed Code to your WordPress Page
Open your WordPress website and navigate to the page where you wish to embed the gallery. Follow these steps:
Click on "Pages" in your WordPress dashboard and select the page you want to edit.
Click on the "+" button to add a new block.
Scroll down the options and select "Custom HTML" block.
Add the block to your page where you'd like the gallery.
2. Open the Embed Settings in Picflow
Next, head over to Picflow to generate the embed code:
Open an existing gallery or create a new one.
Click the "Share" button on the top right of the page.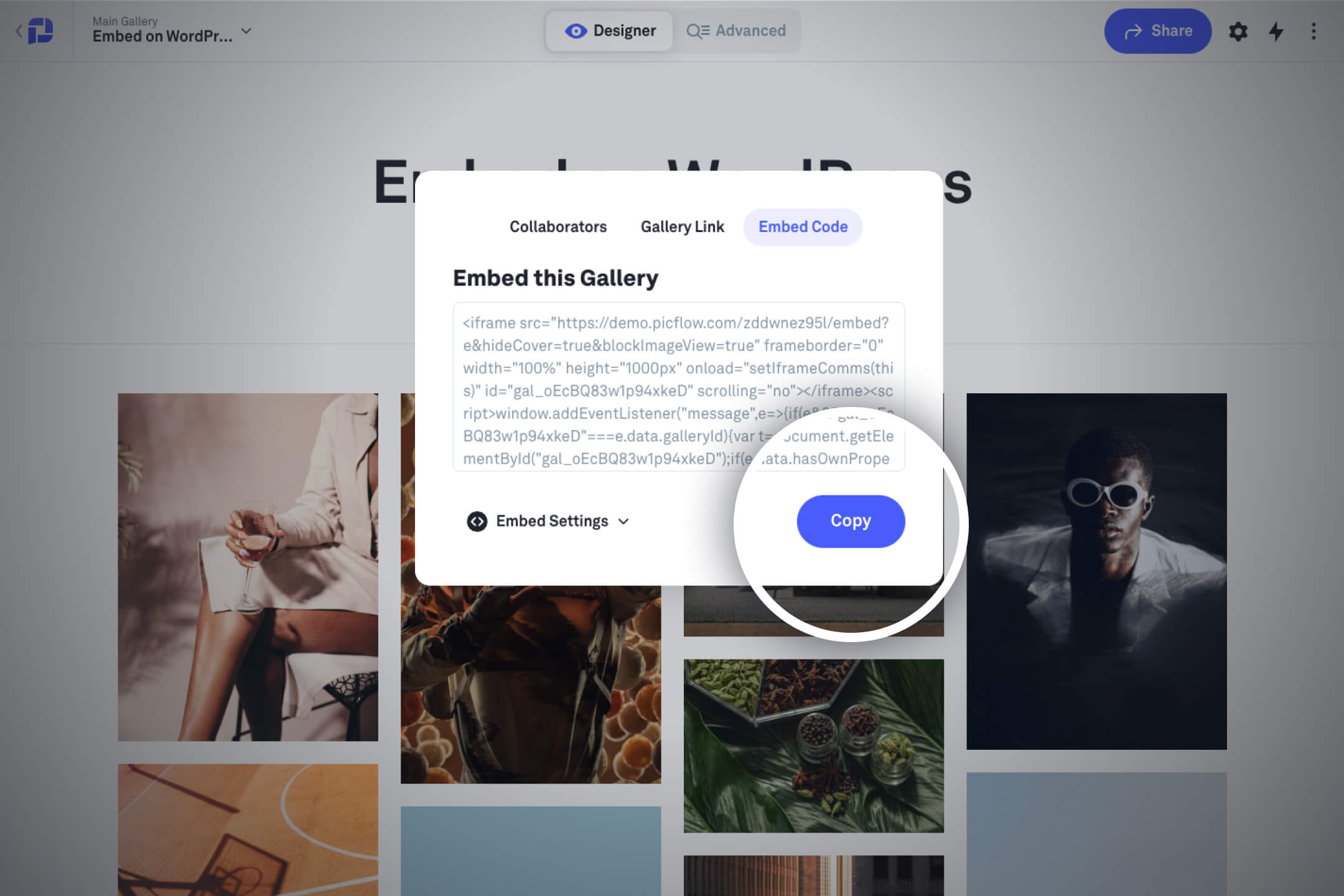 3. Copy the Embed Code from Picflow
A dialog will appear with a few options:
Image View: You can deactivate this if you only want to show the overview.
Cover: Hide or show the cover image of your gallery including the gallery title.
Contact Info: Hide or show the footer with your contact info and social links.
If you're happy with your settings: Click Copy!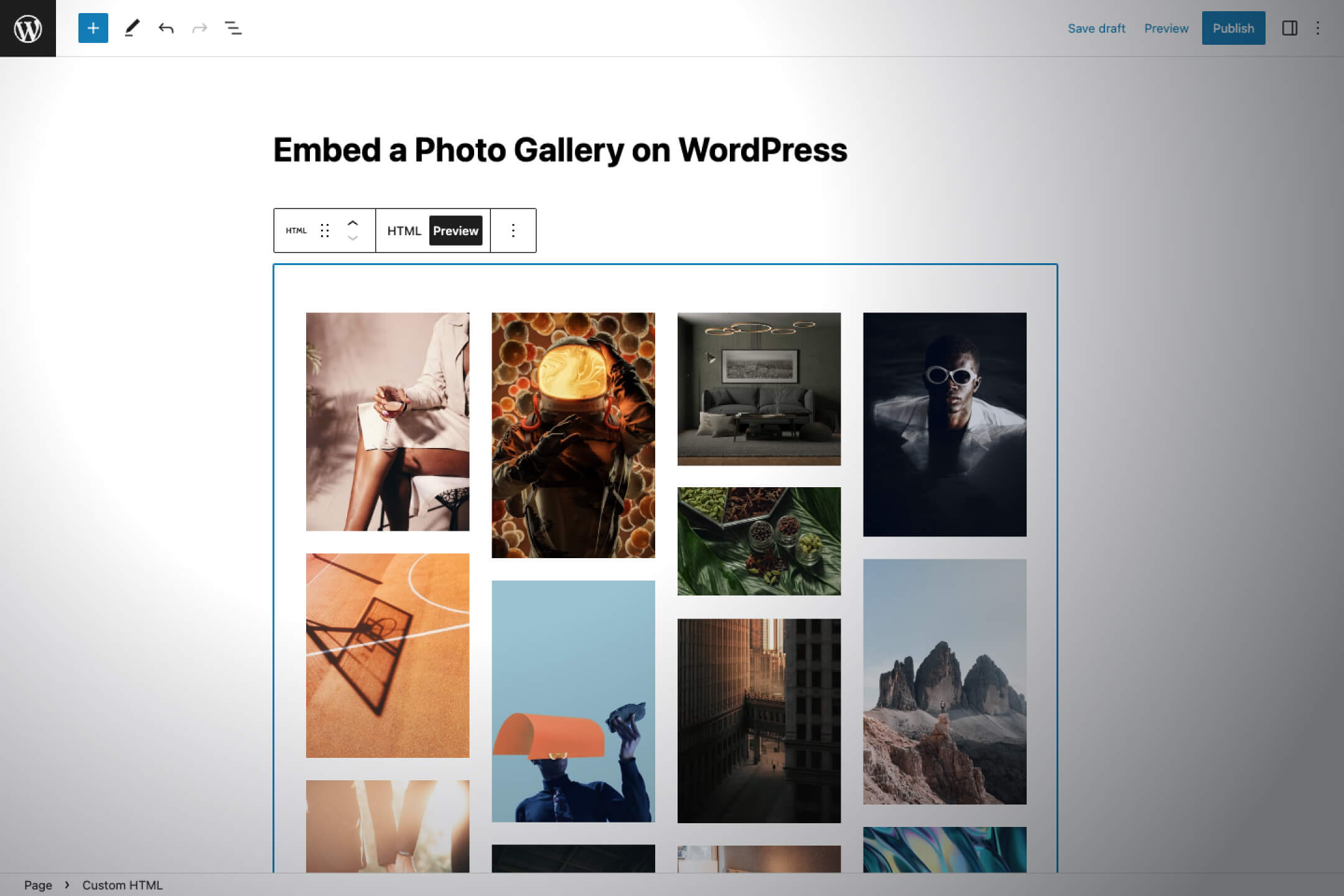 4. Paste, Save & Publish
Back in WordPress, paste the embed code into the Custom HTML block you prepared earlier. Make sure the block's style aligns with your desired aesthetics, then click 'Update' to save the changes and publish the page.
That's it, Done!
You've successfully embedded a gallery to Picflow with just a few simple steps. The great thing is, you can continue to update images and the styling of your Picflow gallery, and all changes will automatically be reflected on your WordPress website. Try it for yourself!